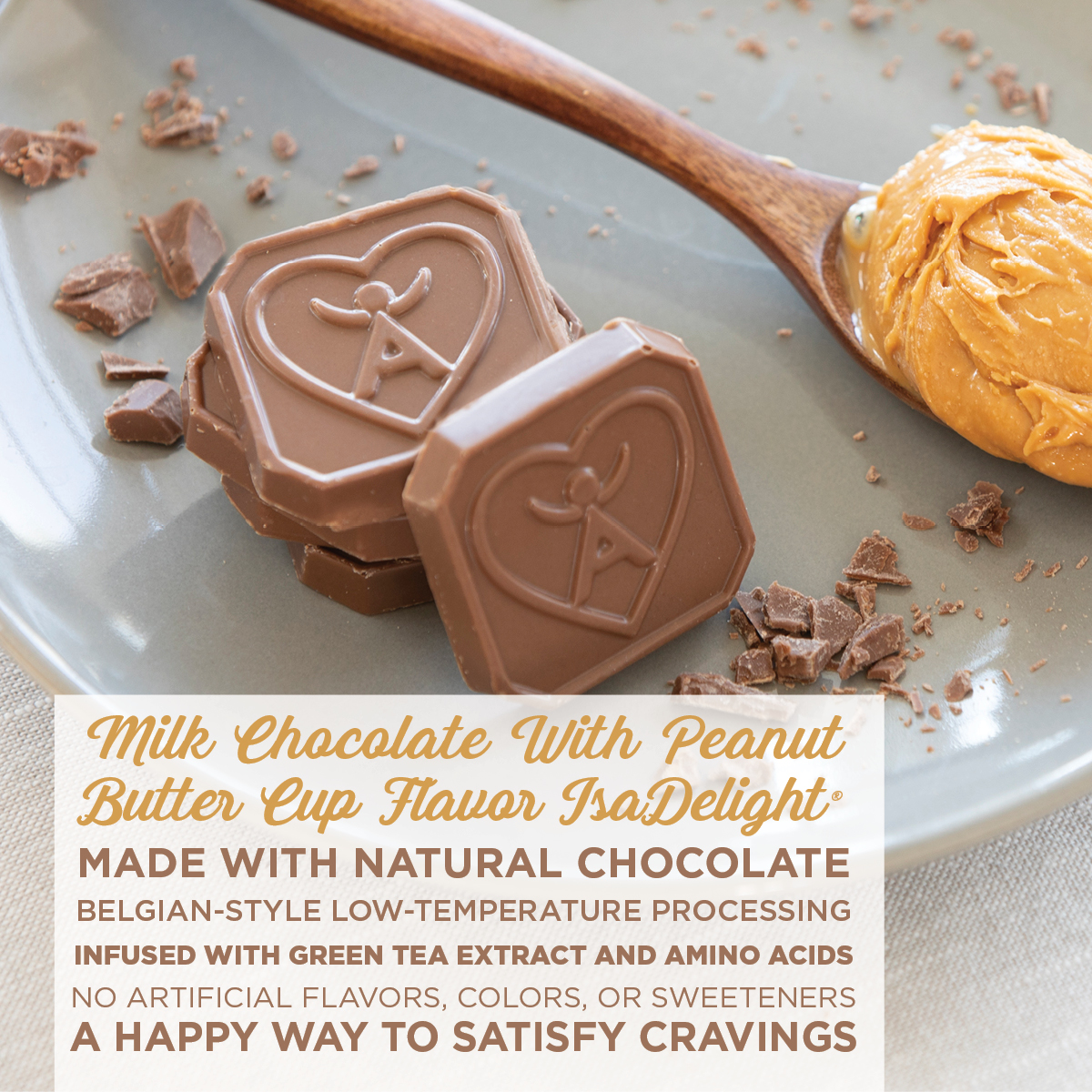 IsaDelight Milk Chocolate With Peanut Butter Cup Flavor
Sample Post: A peanut butter cup minus the guilt … what a DELIGHT!
The new IsaDelight Milk Chocolate with Peanut Butter Cup flavor has arrived and it's full of chocolatey goodness that supports my weight loss goals! Basically, I never have to feel guilty about giving in to my sweet tooth again. 😋
The days of feeling deprived as you work toward your wellness goals are long gone! If you want in on this tasty game-changer, let's chat!