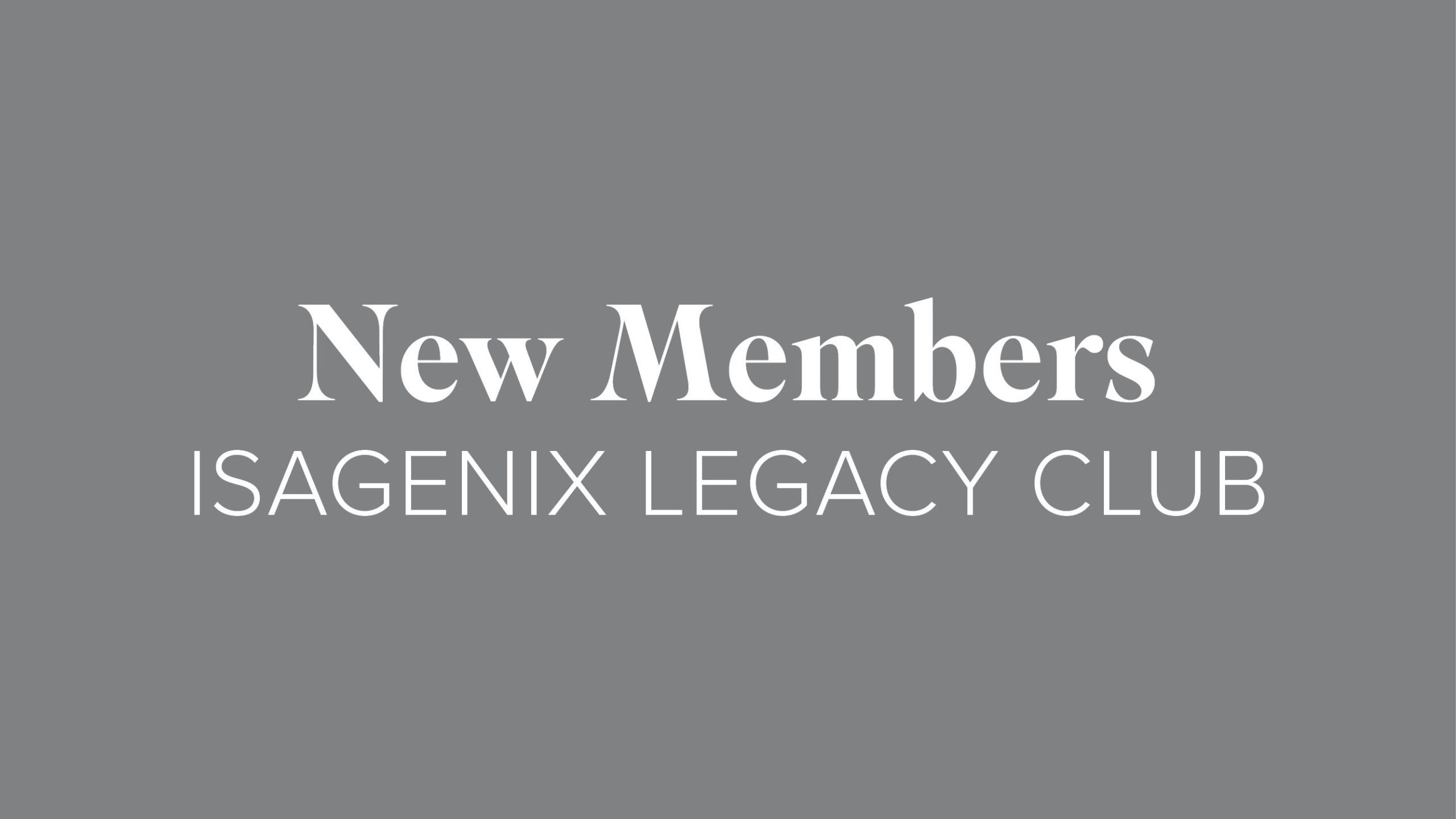 New Isagenix Legacy Club Members
Each month, we recognize Members who have reached $1 million in cumulative earnings since joining Isagenix within the last month.** To learn more about our Isagenix Legacy Club program, click here.
**​The incomes presented are those of persons within the top 1% of Isagenix Independent Associates. Earnings reflect gross amounts that do not include any business expenses. The ability to earn income under the Isagenix Compensation Plan depends on many factors including an individual Isagenix Independent Associate's business, social, and sales skills; personal ambition and activity; availability of time and financial resources; and access to a large network of family, friends, and business contacts. Isagenix cannot and does not guarantee any particular level of earnings. Even Associates who dedicate a significant amount of time, effort, and personal funds may not achieve a meaningful level of success. For average earnings, refer to IsagenixEarnings.com.
View PDF to read more…