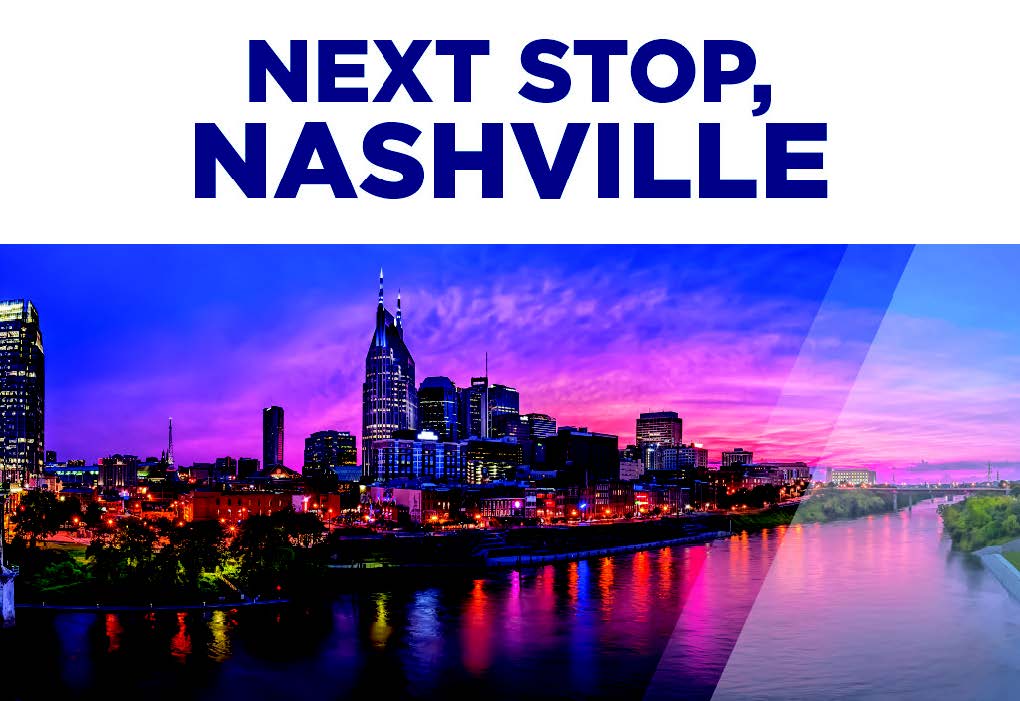 DATES TO REMEMBER
Promotion Period: April 29-June 9, 2019*
Qualifier Announcement: June 19, 2019
BE A PART OF THE ISAGENIX SCENE IN NASHVILLE!
Got the blues? Well, that's not a bad thing if you're headed to Nashville, Tennessee, with us for Global Celebration August 2019. We're taking over Music City, and you'll want to be a part of all the action. Need a place to stay while you're there? We've got you covered with this exciting new promotion. So, get your boots strapped on, and come along for the ride!
WHAT YOU NEED TO KNOW
Be one of the top 300 enrollers from April 29 through June 9, 2019,  and win the ultimate Global Celebration experience!
Personally enroll new Customers with an initial order of 100 BV or more to count towards this promotion. You'll also need to have a Global Celebration 2019 ticket purchased by June 9, 2019, to participate.
WHAT YOU'LL WIN
Four nights of hotel accommodations at the Sheraton Grand Nashville Downtown.

$100 credit to use in the World of Isagenix store on-site at Global Celebration 2019.

An experience you'll never forget!
Y'all ready? Good luck, and see you in Nashville for the biggest and best Isagenix event yet!
*The Next Stop, Nashville contest is open to all Isagenix Independent Associates in the United States (including Puerto Rico). Isagenix reserves the right to audit, adjust, or deny any volume, compensation, recognition, or other incentives awarded during or as a result of this promotion to ensure the spirit of the promotion is achieved. Qualifications are subject to change by Isagenix at any time without prior notice. The value of nonmonetary awards such as accommodations and tickets may be reported as taxable income. Consult with your tax professional to ensure income is properly reported. Unless otherwise stated, awards are nontransferable and will not have a cash equivalent. You must maintain active Isagenix Independent Associate status and be in good standing as of the date of travel to receivethe incentives from this promotion. For full terms and conditions, see Official Rules.