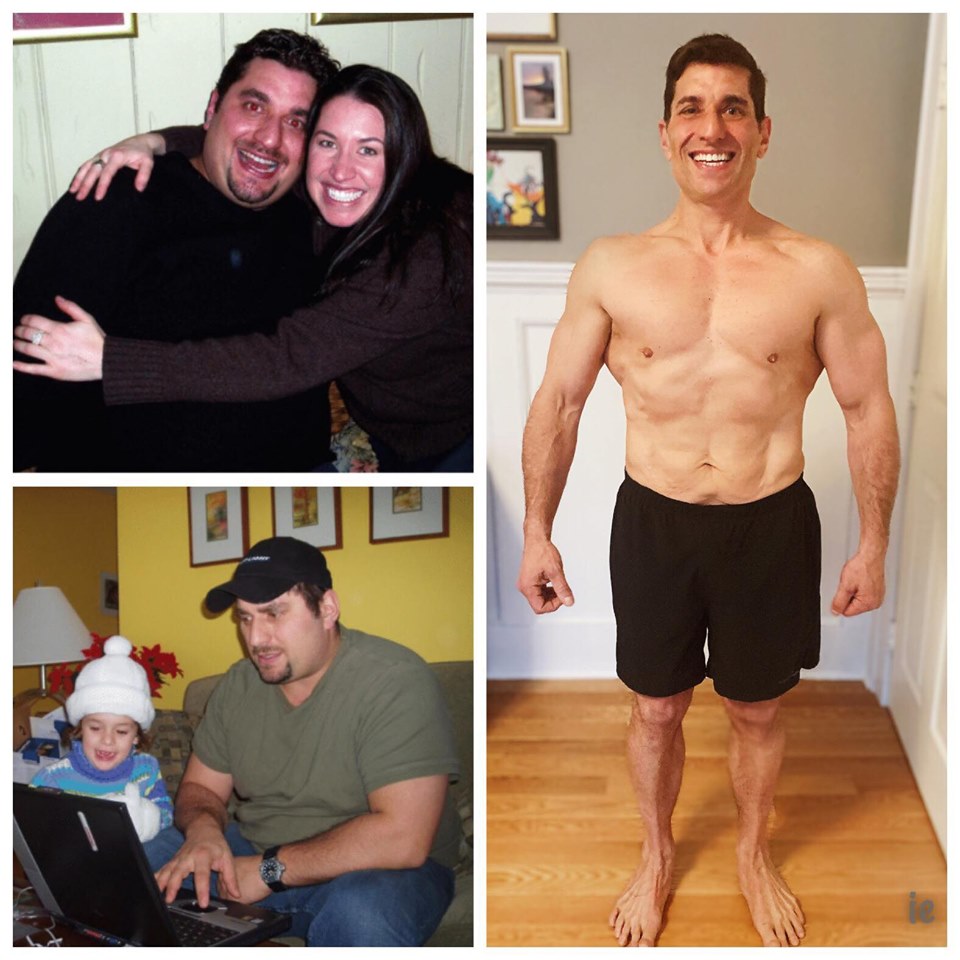 Tony Labriola Transformation
Sample Post: "The guy on the top left (I call him the Tony who ate Tony) has a huge smile, but he's not happy. He's actually kind of miserable. That was 2006. Two years before, at 35, I took a detour off the career fast-track to become a single dad to a 2-year-old and a 5-year-old. For such a long time, I put my health last. Too many client dinners. Too many drinks. Too little exercise (if any at all). I was in a death spiral. Morbidly obese. Hiding everything behind a smile. Eventually, I met someone who made me want to be better, do better. (The Tony on the top left is smiling because of her, despite the fact that her arms couldn't reach all the way around.) I promised to get healthy. She wondered when it was actually going to happen. She didn't need a six-pack, but she didn't need me to drop dead of a heart attack either. I tried and failed a few times. Used every excuse. Got angry. Lost focus on the big picture. Today, at 49, I am transformed — body, mind, and spirit. Surrounded by a community that inspires me daily. Setting higher goals than I ever dreamed possible. Fueled with optimal nutrition, I live each day with purpose and optimism. The old Tony is a distant memory. Here's to a 50th year worth celebrating." — Tony Labriola #Isagenix #Transformation #50IsTheNewHealthy
Congratulations Tony!! It's incredible to see your progress- how far you've come, and where you're headed! If you are intrigued and want to know more about our 16-week challenge that is designed to get you results you can't get anywhere else like Tony experienced, follow @Isabody on Instagram!
Results you can't get anywhere else
#Isagenix
*Weight loss should not be considered typical. A study showed an average weight loss of 24 pounds after 12 weeks. Participants took part in a calorie-controlled regimen of Shake Days and one Cleanse Day per week. For more information on the study, see IsagenixHealth.net.